OCEAN GOING CRUISE OR RIVER CRUISE?  Where does your dream cruise take you? 
CALL OUR EXPERTS NOW TO HELP YOU CHOOSE! (661) 297-3208
There are so many cruise lines for you to choose from.  Our Cruise Experts can help you choose the line that best fits your cruising dreams!
Here are some things to think about before you book your cruise:
SIZE DOES MATTER!  Many passengers prefer small ships and less passengers.  While others love the large ships and all that they have to offer.  The smaller the ship, the less crowds, the less hustle and bustle.  But often that means that they do not have as many venues aboard the ship to entertain you. The larger the ship, the more entertainment options and dining options for you to choose from.  
Do you want a smaller, quainter ship with less passengers, but often less options in entertainment and dining?

Or a larger ship with more entertainment and dining options?
COST!  There are cruise lines in every price point imaginable!  Just like a hotel!  If you are choosing your vacation based on your budget then you need to make sure that the ship gives you all of your dreams come true. The best way to think about a cruise is to think of a per day cost.
Are you looking for a cruise that includes food, entertainment and cabin on a $100 a day budget or a $500 a day budget?

Are you taking into account your other cruising expenses like alcohol, excursions, specialty dining, gratuities, shopping?

Let our Experts help you find all the discount and pricing options that fit for you.  Did you know that many cruise lines give discounts depending on the state you live in? Or Senior discounts, or Military Discounts, or Police and Fireman Discounts? 
ITINERARY!  Some people book a cruise for the ship they want to sail and some people book a cruise for the ports they want to visit!  You have a world of options! Truly! Some things to think about:
Length of your cruise- 3/4/7/10 day or longer

How many sea days and how many port days?  Do you want a lot of ports? Or do you want more days relaxing at sea?

Destination- This is an entire website in itself!  You can choose your cruise based on anywhere in the world you want to sail!  So let your imagination go! And let us help you!
 RIVER CRUISE OR OCEAN GOING SHIP?  River cruise ships are much smaller. Usually only up to about 150 people. Versus a ship of 3500!
Ocean cruising ships travel huge distances in one day. So you can get to many countries. 

Many river cruises include your excursions versus large ships where you pay for excursions

River Cruises can dock in tiny ports that Ocean Liners can't get to.

Ocean liners have much more entertainment and dining options.
CHOOSING A CABIN is often the hardest part of making sure that you have a great cruising experience. This is why using a Cruise Expert to help you is worth it!  Things they look at!
Best cabin Category for your price point. Inside, outside,veranda or suite!

Location!  Is it near elevators, back of the ship, too much ship movement, under the loud disco, too close to the kitchen, obstructed view? 

Size of the cabin and veranda. Many cabins in the same price point  all have different size cabins or verandas. Let the specialists find the best for you!

Cabin style! Does it have a pullman bed, couch, connecting cabin, extra closet space, bath or shower?
CALL NOW TO SPEAK TO ONE OF OUR CRUISE SPECIALISTS!
(661) 297-3208
Or email Shauna@bigcruiseadventures.com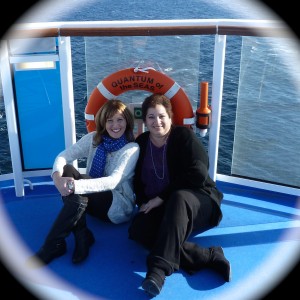 Whodunit Productions, Inc
REGISTERED CLIA #00416021
 Registered in the State of California Seller of Travel Program 
#2003317-40