BIG CRUISE ADVENTURES
It is my pleasure to recommend Shauna Hoffman as a Speaker and
Onboard Cruise Producer. Royal Caribbean has partnered with Shauna
for over twelve years in the theme cruise division.  With her vast
knowledge and experience working behind the scenes with our ship's
staff to ensure a quality experience for the guests, Shauna has
demonstrated consistent successful programs. Shauna is creative and
we are always excited to see what new and visionary ideas she brings
to the table.  Whether aboard our ships or in our offices, Shauna has
built valuable relationships that will benefit all of her future
Corporate Clients.
Vicki L. Freed, CTC
Senior Vice President, Sales and Trade Support & Service
Royal Caribbean International
Great Presentation! Thanks Shauna for enlightening our agents at our annual National Conference. It's great when a speaker resonates with the audience and leaves them with a true understanding of the subject matter.  Being an expert in Theme cruises and sharing your knowledge with our agents along with giving them with a true plan of action will allow them to attack this market. I'm sure that the results will be nothing short of outstanding!
Michelle Fee CEO/Co- Founder Cruise Planners
LATEST MEDIA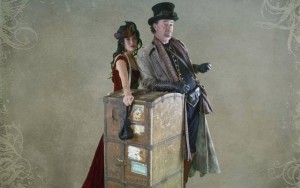 Click Here to Watch the New Your Times Video Review of our Steampunk Cruise 2014 
USA TODAY Cruise Blogger Gene Sloan has just blogged about the Theme Cruise that we are producing in Conjunction with Jaborwhalky Productions   USA TODAY CRUISE BLOG
PAST CLIENTS
SUNRIDER
RALPHS
ROYAL CARIBBEAN CRUISE LINES
JON PAUL MITCHELL
ICE GALLERY
RESORTS CONDOMINIUMS INTERNATIONAL
STATE FARM INSURANCE
BLUE GREEN RESORTS
WOLFGANG PUCKS
SEA CRUISES-TA2000
THE ALADDIN HOTEL
THE RIO HOTEL AND CASINO
THE DESSERT INN
JABORWHALKY PRODUCTIONS
HOTELCLUB
DR. HORTON
CALL NOW TO SPEAK TO ONE OF OUR CRUISE SPECIALISTS!
(661) 297-3208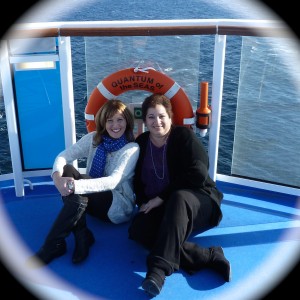 Or Email Lisa@whodunitcruises.com