BIG CRUISE ADVENTURES specializes in Individual Cruise Bookings and Large Group events! Whether you are looking for a cruise for just you, or are ready to book a large event at sea, we can help get you there! We are experts in helping you find the right itinerary, ship and time to sail to fit your budget.  For something even bigger, let us create an exciting, cost effective on-board and land based event that fits your Personal, Non Profit, Large Group or Incentive needs. Whether it is a Fundraiser Cruise, an Incentive Group, a Family Reunion or Grand Celebration we will assist you in everything from picking your venue, cruise line negotiations, marketing, web based presence, to a flawless on-board event.
FUNDRAISER CRUISES, CORPORATE INCENTIVE CRUISES AND LAND BASED EVENTS, FAMILY REUNIONS, SPECIAL OCCASION GROUPS ALL START WITH A MEETING WITH THE CLIENTS TO HELP GUIDE YOU THROUGH THE FOLLOWING CHOICES:
CHOOSING YOUR VENUE:
Our team are experts in helping you procure all of your travel needs. We have specialists in luxury travel, cruise travel and land based events that will help you find the perfect place and price for your group's needs.

Best Ship or Land Based Venue to host your event

Best Itinerary and Port of Departure for your Intended Guests

Best Options for your Budget

Onboard Production and Meeting Needs

Add on Excursions or Onboard Events

Pre or Post Cruise Options
THEN OUR TRAVEL AGENT SPECIALISTS:
Negotiate with at least two of the Client's top two Cruise Line choices to procure pricing that meets the clients needs.

Assist in procuring a Contract

Begin the Booking Process for your Guests
THEN THE ON-BOARD PRODUCTION TEAM:
Begins the Pre-Cruise Production- this includes all contact with the cruise line, cruise ship and staff to procure meeting spaces, arrange all technical needs and begin dialogue between the ship and the client.

On-board Production- includes a Producer who oversees every event scheduled from pre-meetings with ship staff, sound checks, technical direction, trouble shooting and live shows.

Hostessing Staff- Big Cruise Adventures has staff for hire to escort  your groups and host your events.  They will oversee the Personal Experience for your guests, speakers and VIPs.  They will work with the dining room staff to ensure the dining experience is impeccable. They will oversee all cabin gifts and turn-down services.  They will assist the guests in getting help from the ship on any issues that may arise.
PROMOTION AND WEB BASED MARKETING
Big Cruise Adventures has a web and travel video department that can help you market your event.

Website building, Social Networking and SEO expertise is available to all of our clients.

Video Production is available to help promote your event, from video slide presentations, to live on site video production, to green screen capabilities.

youtube Video Pages are always suggested and can be maintained by our staff.
BIG CRUISE ADVENTURES
"It is my pleasure to recommend Shauna Hoffman as a Speaker and
Onboard Cruise Producer. Royal Caribbean has partnered with Shauna
for over twelve years in the theme cruise division.  With her vast
knowledge and experience working behind the scenes with our ship's
staff to ensure a quality experience for the guests, Shauna has
demonstrated consistent successful programs. Shauna is creative and
we are always excited to see what new and visionary ideas she brings
to the table.  Whether aboard our ships or in our offices, Shauna has
built valuable relationships that will benefit all of her future
Corporate Clients."
Vicki L. Freed, CTC
Senior Vice President, Sales and Trade Support & Service
Royal Caribbean International
CALL NOW TO SPEAK TO ONE OF OUR CRUISE SPECIALISTS!
(661) 297-3208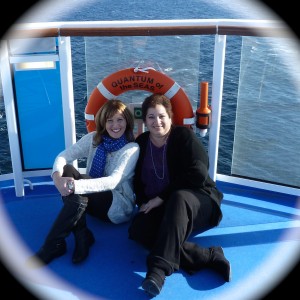 Whodunit Productions, Inc
REGISTERED CLIA #00416021
REGISTERED IN THE STATE OF CALIFORNIA SELLER OF TRAVEL PROGRAM #2003317-40