BIG CRUISE ADVENTURES is made up of an Expert Travel and Event Planning Team. Whether you are booking a cruise for yourself, or a big event at sea, we are there to help you every step of the way. With over 250 cruises between us we are truly EXPERTS!
Cruise Travel Agency

Event Producers

Fundraising Cruise Advisors

Destination/Excursion Experts

Theme Cruise Creators

Onboard Production Staff and Hosting

Social Media Event Marketing

Travel Video Producers
SHAUNA HOFFMAN, CEO of Whodunit Productions Inc has been creating theme cruises and corporate events for over 20 years. From the first one in 1991 through her Partnership with Royal Caribbean Cruise Lines she has brought over 120 sailings aboard their ships.  She is an expert in creating, writing, launching and producing events aboard the cruise lines. Whodunit Productions has a staff ready to handle every angle of an event. Ms. Hoffman works directly with  Corporations and Travel Agencies nationwide to assist them in everything from procuring their ship contracts to all of the on-board, pre-, during and post logistics for their large group sailings.   She loves to share her passion for the high seas with her clients.  Ms. Hoffman is a widely known Travel Speaker who has presented to such clients as Cruise Planners American Express,  Royal Caribbean Cruise Lines, and OSSN. Whodunit Productions also has their own Travel Agent Division. On a personal note, Ms. Hoffman spends much of her time split between supporting and speaking at Women's Self Awareness Groups and working with Animal Rescues re-homing forgotten animals.

TOM BREWSTER is a master at Group Cruising and an expert at Luxury Travel. As the owner of Insiders Travel Tom has traveled the world delivering excellence to his clients.  He is honored to work with other Travel Agencies to help them create flawless experiences with their large group and incentive business. With over 60 cruises under his belt he is in high demand as an on-board producer.  His knowledge of marketing, working with non-profits and incentive groups is an integral part of his expertise.
LISA HARDING is an Independent Travel Consultant and an on-board Producer for Whodunit Productions, Inc.  With her start at Ice Gallery as one of their group specialists she has branched out to assist Travel Agents nationwide to produce their events on the cruise lines.  She works though Whodunit to guarantee that all of Big Cruise Adventures bookings are done to perfection.  Her knowledge of the many different cruise lines, what they offer aboard the ships and where they sail is only one way  that Lisa brings her brilliance to our team.  Based in Indiana she travels all over the world to assist  Travel Agents produce their on-board events.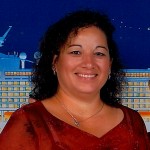 LAURA HOFFMAN ORLANDI is our Midwest Travel Agent specializing in Group Travel, Location Weddings and Adventure travel. She has a producer's eye for the fantastic and exciting!  She brings to our team her experience as a TV Producer and world traveler.  Her combined experience in production and adventure makes her a perfect addition to our travel agency and onboard production team.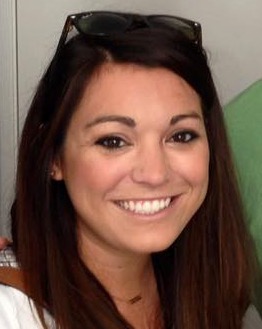 BERT GRIMM is a Videographer,  Editor, website designer and SEO expert.  He has worked for the past 6 years creating video content for websites, authors and speakers nationwide. As an expert in SEO, Social Networking and website content he brings his specialty to our team providing our clients with cutting edge promotional capabilities.  As a past Peace Corps Volunteer, Caribbean art collector and clothing designer, he brings his passion for people, travel, and visual beauty to everything he touches, whether it be a website he designs or a video he produces.  Big Cruise Adventures is happy to have him as a part of our Creative Team.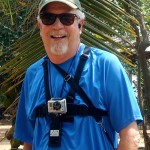 CALL NOW TO SPEAK TO ONE OF OUR CRUISE SPECIALISTS!
(661) 297-3208
Or email Shauna@bigcruiseadventures.com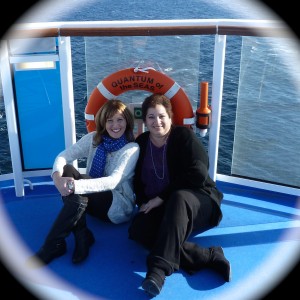 Whodunit Productions, Inc
REGISTERED CLIA #00416021
REGISTERED IN THE STATE OF CALIFORNIA SELLER OF TRAVEL PROGRAM #2003317-40